Macbook & Computer Repair Service in North Hollywood
We are the superior Macbook Repair service in North Hollywood ( Los Angeles ) because we fix your computer problems and we fix them fast. Most of all, Our customers receive fast, reliable repair service from our experienced technicians.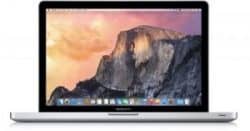 What You Can Expect From Us:
Quality OEM Parts;
Qualified technicians;
Instant assessment;
Fast repair;
Great customer service;
so either bring your Macbook in for a free estimate or ship it to us. When the diagnosis is complete, we explain what is wrong with your computer as well as providing with a quote for any needed repairs We are open 7 days a week and you never need an appointment.
Fast Repair
We also offer a simple, stress-free solution to your device hardware or software problems with competitive pricing and outstanding service. Our professionalism, macbook repair, and computer repair service is superior!
If you have any specific repair and worry about the price tag, just visit us and ask for a free estimate. We are open 7-days a week so we can provide repair services whenever it is most convenient for you.
Data Transfer Service
When you buy a new laptop, it comes clean and fresh, which is great until you look for that one file you need to complete a project at work. We offer data transfer services where we can transfer all the data and applications from your old computer to your new!
As long as your old has a working hard drive, the cost for the data transfer is $69. If your old computer has any kind of problem, we recommend dropping it off for a free diagnosis and letting us know that you are just interested in getting the data off the old machine. If we find there is a problem with the old computer's hard drive, we would need to start with our data recovery service before moving onto transferring your data to your new computer.

Recycling
Once all of your information is safely on your new computer and backed up, we offer recycling services for your old computer. If you would like the data securely wiped from the old drive, we offer that service for free. We offer free recycling of Mac computers, even if you are not going with any of our services!
Choose RT Cellular
RT Cellular has been providing excellent laptop repair service for over 15 years. Whatever the problem, big or small, we can handle quickly so you can stay connected and keep moving forward.
We provide computer repair service on your schedule 7 days a week without the need to make an appointment. Servicing your Macbook or Laptop repair does not have to be a hassle! Skip the Genius Bar and let us show you how quick and stress-free Macbook repair, upgrade or replacement services can be.
RT Cellular is a staple of the Los Angeles technology community. We get respect because we simply offer the most quality service, including with your Laptop repair.In addition, visit our reviews page on our social media to find out why!
How do I know I need to upgrade to an SSD?
If your MacBook Pro is running slower.
If it frequently freezes.
The files on your computer are not opening
Your files are corrupted even though you saved them without errors.
Files are suddenly disappearing.
You hear strange, repetitive noises. No your computer isn't haunted; that's your hard drive head clicking as it's trying to write data – impending doom is on the way.
Your needs have changed. You want to play games, or do creative work heavy on resources.
When was the last time you updated your computer's software? Keeping your software current is critical to maintaining the security and stability of your device. Whether you need to update your software or hardware, bring in your Macbook and let our experienced Apple technicians keep it running at its optimum level.
Contact Us now !